Ultimos Posts
---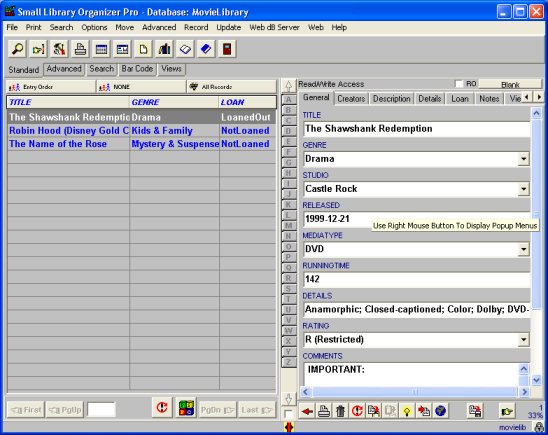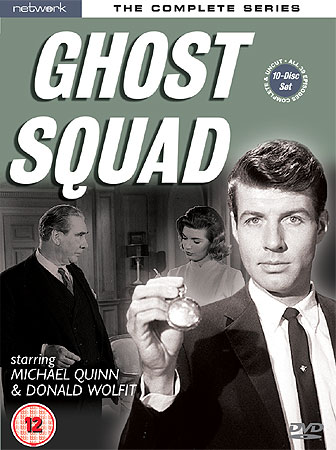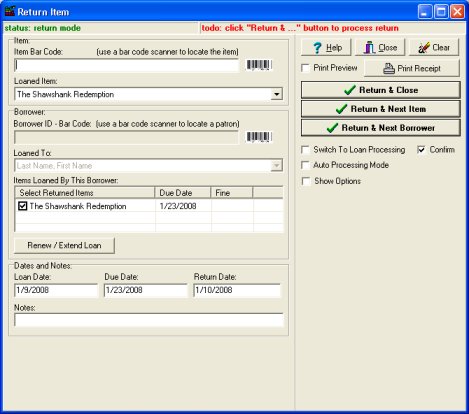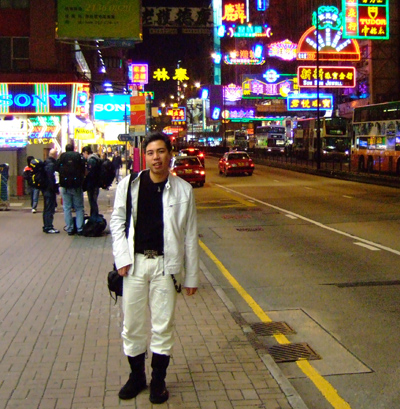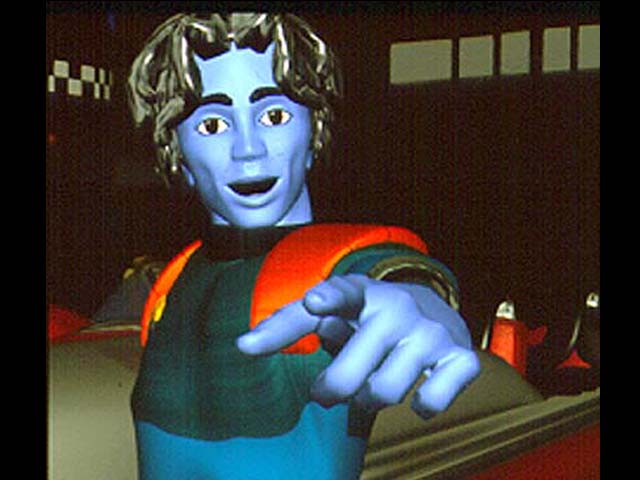 Descripcion:
On the right is a 3 DVD set from 20th Century Fox Home Entertainment with John Wayne in THE BIG TRAIL (1930; BW Full Frame), NORTH TO ALASKA (1960; Color and Widescreen) and UNDEFEATED (1969; Color and Widescreen) . The price on this was $9.95.
Ron Blalock is monitoring the Warner Archives release of Monogram westerns. He e-mailed me that Monogram Collection DVD set Volume 2 is to be released in mid January, 2012, and it includes 8 films on 3 DVDs - 6 with Whip Wilson and 2 with Rod Cameron. Two of the Whip Wilson's are MONTANA INCIDENT (Monogram, 1952) and THE GUNMAN (Monogram, 1952), which are on our lost/missing westerns list.
Buddy Minard Coons bought Volume 2: Just finished the second Monogram western set. It is top quality picture and sound like Set #1. I never was a big Whip Wilson fan, but I found these westerns had good stories and cast and were most enjoyable. I even got to like old Whip a whole lot more.
Michael Nella and Ron Blalock e-mailed me on this. The Warner Archives have started to release some of the 1940s Monogram westerns. Their Monogram Collection DVD set Volume 1 is to be released in late November, 2011, and there's 9 films on 3 DVDs - 4 with Johnny Mack Brown, 4 with Jimmy Wakely and one with Rod Cameron. One of the Wakelys is COWBOY CAVALIER (Monogram, 1948), which is on our lost/missing westerns list.
Old Corral contributor Minard Coons bought the Volume 1 set and reports: ... finished the Monogram Cowboy Collection Vol. 1. Great westerns and they are crystal clear and excellent sound. Looking forward to Warner Bros. coming out with a Vol. 2.
Scroll down this page for info on the Warner Archive Tim Holt DVD collection Volume 1 which was released in early 2011. The quality on Volume 1 was superb, and I'm assuming Volumes 2 and 3 will be the same.
In October, 2011, VCI Entertainment released a two DVD set containing the final two films of Al 'Lash' LaRue, ALIEN OUTLAW (1985) and DARK POWER (1987). Both of these ultra low budget sci-fi/horror flicks are in color, and were shot in North Carolina by producer/director Phil Smoot. I was surprised with the color quality of ALIEN OUTLAW which stars pretty Kari Anderson as a sharpshooter and includes a cameo by Sunset Carson (with his twin six-guns, cowboy hat, etc.). In the ending of DARK POWER, Lash lets loose with about a hundred bullwhip snaps as he decaptitates a Toltec Indian spirit/zombie.
I had never seen either of these films prior to this VCI DVD. My recollection from years past was that most everyone panned both movies. So I was intrigued and wanted to see if these were as bad as previously reported. Spent a interesting couple hours watching a greying, bearded LaRue who was in his late sixties when he did these two films. Lash has meaty roles and a good deal of dialog and screen time in both movies. But I kept thinking of him wearing black and wondering where was sidekick Fuzzy St. John. Overall, I did not find these films terribly bad ... nor terribly good either. Lash fans may want to order this. Oooh ... there is some nudity. There's some extras on the DVDs, and you can read more at VCI:
TENNESSEE'S PARTNER (RKO, 1955) - John Payne gets first billing over Ronald Reagan. This has Payne opting to be a gambler rather than dirtying his hands mining for gold. And he partners up with the fast drawing Reagan. Payne is interested in red-headed Rhonda Fleming, the boss of a gambling and entertainment establishment. Reagan's love interest is Coleen Gray. Rough, tough Anthony Caruso plays a no good. All in glorious Technicolor.
SILVER LODE (RKO, 1954) - Respected Silver Lode citizen John Payne is about to marry Lizabeth Scott when Dan Duryea and his cronies (Harry Carey, Jr., Stuart Whitman, Alan Hale, Jr.) mosey into town to arrest Payne for murder and theft. Duryea, who is posing as a lawman, gets his come-uppance in a bell tower gunfight. Tense and well crafted, this is a good one. In Technicolor.
APACHE RIFLES (20th Century Fox, 1964) - William Witney directs Audie Murphy as a cavalry Captain that hates Indians and is in constant conflict with Michael Dante and the Apaches. But things change when gold is found on Indian land ... and Audie meets a lady missionary who happens to be part Indian. Extras include an interview with Michael Dante about director Bill Witney. Color by Deluxe.
BARRY was Buster Crabbe's third of five serials at Universal and it was helmed by action vets Ford Beebe and Alan James. Wise cracking detective Crabbe has the Chinatown beat, and does battle with mobsters, Russians and Chinese who are out to locate stolen bonds in the pre- World War II days. The female lead is cute Frances Robinson as a fast talking newspaper reporter with a Southern drawl. Wade Boteler is Crabbe's boss. And Frank Lackteen has one of his meatiest roles as the no good Quong Lee.
This two DVD set from VCI is quite sharp and clear, and you can order direct from them. Amazon has this serial for about $18.00. As always, shop around for the best price. For example, Tom Goethe e-mailed that he bought his copy at Fry's for about $13.50.
Circa 1976, MEANWHILE BACK AT THE RANCH was released on videotape, and I got it on either a Beta or VHS tape. This B western compilation/tribute was a collaborative effort of Packy Smith and Richard Patterson - Richard directed and Smith provided his B western knowledge, selected the heroes and film clips, etc. For those who had the original videotape - and for those who didn't - this compilation consists of scores of B oater movie clips put together into a wild and crazy western plot that runs nearly 90 minutes long. Pat Buttram does the narration.
There's good news. The original 35mm source material was re-used to create a new DVD-R titled MEANWHILE BACK AT THE RANCH - THE ORIGINAL DIRECTOR'S CUT. What's great is that you can turn on the DVD subtitle option and the original film title will be shown under the clips. And I'm bettin' that you'll have a smile on your face watching lots of saloon brawls, cattle stampedes, and Indian attacks.
The Gene Autry organization and Timeless Media released a multi DVD set of THE PHANTOM EMPIRE (Mascot, 1935) serial in June, 2011 and the price is about $35.00. The source print is from Gene Autry's personal film archive.
I've got about a dozen versions of this serial on Beta, VHS and DVD, and don't need or want another. If someone buys this Autry Entertainment version, shoot the Old Corral webmaster an e-mail about the quality, extras, etc.
In late June, 2011, got several e-mails from ol' buddy Minard Coons who purchased the serial. Minard writes: Got the PHANTOM EMPIRE from the Autry people. A great print. Just a few bad spots ... and they are only seconds long. Clearest print I have seen. Sound is perfect and worth the money. I got mine through Amazon. I have both the VCI and Serial Squadron tinted version DVDs of PHANTOM EMPIRE and I do believe the Autry one is better. The only thing that bugs me (with the Autry Organization version) is every so often they superimpose the Autry logo on it. Gives you the feeling you are watching TV. But other than that, it is the best version I believe.
I don't recall ever buying a Roan Group DVD. I'm not sure what magic Roan used for create this DVD, but the print of WHERE TRAILS DIVIDE (Monogram, 1937) is absolutely gorgeous ... about the best you'll find for a lowly B-western. This is a good one with lawyer Keene finding his brother, portrayed by a youthful Dave Sharpe, working for a gang bossed by Warner Richmond.
The Sinister Cinema DVD of BEYOND THE ROCKIES (RKO, 1932) utilizes a C C Television print which has a soft focus ... but is reasonably decent. This one has Keene with three sidekicks - Ernie Adams, Julian Rivero, and Hank Bell.
The Alpha Video DVD of Keene's GOD'S COUNTRY AND THE MAN (Monogram, 1937) is just OK. In this one, Billy Bletcher is Tom's helper. And there's a brutal cliff top battle between Keene and Charlie King. Though the DVD cover shows Tom on a paint hoss, he rides a nondescript brown horse in this one.
NO MAN'S LAW (Hal Roach/Pathe, 1927) is from Sinister Cinema and can be ordered from them or through amazon.com. The price at amazon was about $8.50. The overall print quality is pretty good and playing the lead heavy - and wearing an eye patch - is Oliver 'Babe' Hardy.
One evening while searching on amazon.com and oldies.com, I found a Rex double DVD set with BLACK CYCLONE (Hal Roach/Pathe, 1925) and Rex's first starring film, THE KING OF WILD HORSES (Hal Roach/Pathe, 1924). The DVD manufacturer is listed as Televista, Inc. and the price was about $28.00. I took a chance and ordered, and the quality on this double DVD set was better than I expected. The human hero of CYCLONE is Guinn 'Big Boy' Williams.
I watched all three films in one sitting ... and then re-ran them a few days later. I thought Rex was good in the Mascot sound serials. But he's amazing in these adventures, exhibiting emotion and solid acting skills ... and the Hal Roach production people did a fine job filming Rex as well as the wild horse herds, hoss battles, etc. Overall, I had a great time viewing these.
I get weary of watching Republic after Republic ... or Monogram after Monogram ... or PRC after PRC. Seeing other heroes from other major or Poverty Row production companies is a nice break and here's four double features.
I always wondered why Rex Bell didn't become a bigger western hero, and this DVD double feature has a pair from his mid 1930s Colony series (which includes an early role for a very young Dave Sharpe in Bell's THE IDAHO KID).
And there's singin' cowboy Bob Baker in his last two solo hero roles, the 1939 HONOR OF THE WEST and THE PHANTOM STAGE. The leading lady in HONOR is Marjorie Bell who later became Marge Champion of the Marge and Gower Champion dance team in MGM musicals.
In March, 2011, VCI Entertainment released a single DVD of the 13 chapter Sam Katzman produced BRENDA STARR, REPORTER (Columbia, 1945). Inside the DVD case is a pamphlet noting that the source material isn't up to VCI's normal quality standards ... but that's all that exists of this serial ... and due to fan requests, they decided to bring this long missing cliffhanger to DVD. Some chapters look better than others. Because the original material had decomposed or been lost/tossed, there's sound and/or picture elements missing in Chapters 3 and 4 along with additional nitrate damage occuring in other parts. The pamphlet does include a synopsis of Chapters 3 and 4.
Rather than nitpick on the negatives, I'm just plain happy that this serial is now available to the home video market. Even with the noted glitches, the quality is very good ... better than I expected.
In early March, 2011, Ron Blalock sent me an e-mail advising that the Warner Archives Collection just released a Tim Holt Western Classics Volume 1 DVD set which has 5 DVDs containing 10 of Tim Holt's early, pre-World War II oaters. This is a made to order set from Warner Archives. Ron writes: I ordered this set and received it yesterday. The picture quality of the DVDs in this set is mint. I highly recommend it to all b western fans.
Over the last couple years, the Allan Lane DAREDEVILS OF THE WEST (Republic, 1943) has been shown at several nostalgia/film conventions. There's more wonderful news - the Serial Squadron has released a two DVD set of the serial and the price is about $40.00 plus a few bucks for postage. I received my copy in mid February, 2011. Directed by John English - and with Republic's quality pattern of action and stuntwork - this cliffhanger has twelve slam bang chapters with Lane, Kay Aldridge and Eddie Acuff vs. Robert Frazer, William Haade, Ted Adams and George J. Lewis. There's some missing sound in Chapters 1, 6, 7, and 8 which has been replaced with dubbing of the missing dialogue.
Rather than concentrate on the few negatives, I'm thankful to Eric Stedman (Dr. Grood) at the Serial Squadron for all his work to restore this exciting serial and bring us a very watchable, very enjoyable DVD.
There's a December 15, 2010 announcement at the official Gene Autry website - ... Timeless Media Group is the new DVD home of Gene Autry's feature films and his television series The Gene Autry Show. More info is at:
Jack Tillmany bought this DVD collection, was completely disappointed, and e-mailed me with a BUYER BEWARE! warning for those who might be considering purchasing this. Thankfully, Jack's comments arrived in time as ye Old Corral webmeister was about ready to order the set.
This six DVD / 20 film Roy Rogers - King of the Cowboys collection is from Timeless Media Group and labeled as Authorized by the Roy Rogers Estate, Licensed by the Roy Rogers Family Trust, Digitally Remastered for the Best in Audio and Video Quality, and Compiled with the assistance of Roy 'Dusty' Rogers Jr. and Jeffrey Kramer.
With all that fanfare, the expectation is that the films would be high quality, certainly better than other versions of Roy's films that have been churned out over the years on VHS and DVD from various bargain priced vendors and collectors. Checking the backs of the DVD covers, every movie is listed with running times between 62 minutes and 78 minutes, which implies that you're getting full length features, not 52 - 54 minute cut-down versions that fit a one hour time TV slot.
Priced at around $60.00 - $70.00 at online stores such as amazon.com and Barnes and Noble, this set is expensive ... and a very disappointing mix of BW and Trucolor oaters, many of which are not in great shape. Most are not full length but are shortened versions with the Happy Trails Theater interviews that were done by Roy and Dale on The Nashville Network many years ago.
The creators of this DVD are even confused - for example, they list SONS OF THE PIONEERS (1942) as 64 minutes long and in Color (the original film was about 55 minutes and in BW). The BW SONS version in the set is 52 minutes long. Add in Roy, Dale and Ruth Terry doing Happy Trails Theater and the whole shebang totals about 61 minutes. Yet COWBOY AND THE SENORITA (1944) is complete at about 78 minutes and includes the Republic logo and opening/closing titles, but no Happy Trails chit-chat before or after.
Over the last thirty years or so, I've had a dozen or more versions of the 1938 Republic LONE RANGER serial. There were early Beta and VHS versions as well as a dark, murky and unwatchable 16mm mess. The Serial Squadron recently released a two DVD set of this 15 chapter serial and Eric Stedman (AKA Dr. Grood) spent about 400 hours working on the restoration. And the result is probably the best you'll see ... unless a miracle occurs and somebody finds an original and complete 35mm (which isn't likely). You need to be aware of the problems and issues, and there's a page on the Old Corral devoted to this aptly titled Republic's Lone Ranger Serials (click
While you're at it, you may also want to take a gander at the Serial Squadron's restoration of the second LR serial, THE LONE RANGER RIDES AGAIN (1939) which starred Bob Livingston (scroll down this webpage and you'll find the DVD cover and more on that restoration).
VCI Entertainment continues to release serial DVDs. The image and sound quality of their Buster Crabbe BUCK ROGERS (Universal, 1939) cliffhanger is very, very good, and rivals the earlier Image Entertainment DVD releases of the trio of Crabbe's FLASH GORDON serials as well as VCI's DVDs of the two GREEN HORNET serials. Been a long time since I saw this 12 chapter serial - was great seeing Buster battlin' Anthony Warde as Killer Kane.
Includes lots of extras and bonus features: a history of Buck Rogers; a long audio commentary by Crabbe about his life and career that he did in 1972; two Buck Rogers radio programs; a wild and crazy Buck Rogers short from 1935; more. This two DVD set is about $30.00 directly from VCI. Shop around and you can find it for a bit less.
Filmed over 75 years ago, MOHICANS stars Harry Carey, Sr. as Hawkeye. There's the monotone drone of female lead Edwina Booth. And there's Bob Kortman in his finest role as Magua, war chief of the Hurons. Priced at about $20.00 from VCI, but it can be found for a few bucks cheaper at online stores.
Another serial release from VCI Entertainment. The image and sound quality of their RADIO PATROL (Universal, 1937) is good but not equal to their BUCK ROGERS or GREEN HORNET serial DVDs. However, it is much better than the couple of VHS copies that I had from years ago. Looks like the print they used is from a 16mm Sherman S. Krellberg re-release. The hero is Grant Withers and his sidekick in Adrian Morris (the brother of Chester Morris). That same pair worked together in an earlier cliffhanger, THE FIGHTING MARINES (Mascot, 1935). Easy to spot Eddie Parker doubling for Withers. Frank Lackteen (as Tahata) is one of the villains. Dick Botiller, who did bits in lots of films, gets some screen time and dialog as mustached henchman Zutta. This single DVD is about $20.00 directly from VCI. Check the online sites and you'll find it for a few dollars less.
Tom Goethe e-mailed that the John Ford directed WAGON MASTER (Argosy/RKO, 1950), with Ben Johnson and Harry Carey Jr., has been released on DVD by Warner Home Video. Tom bought his copy at Fry's for $13.99 which is the same price that Amazon is selling it for. Best buy has it for $14.99. Tom said the picture quality is very good and was clear and sharp with no noticeable jumps or flickers like you sometimes see in older movies. The sound was good and the actors voices were clear and easy to understand. James Arness has a minor role as one of the bad guys along with Olympic Champion Jim Thorpe as a Native American. Included is a commentary by Harry Carey Jr. and Peter Bogdanovich. Tom said he was somewhat disappointed with this as he hoped it was a set down interview with the two of them. Instead of an interview, both do a voice over commentary as the film is run. So if you want to listen to their comments, you have to watch the movie a second time.
Minard Coons e-mailed about the new Hopalong Cassidy Lunch Box which contains all 66 Hoppy films along with three radio programs. The films are digitally remastered from prints from the Hopalong Cassidy/US Television/Sagebrush Entertainment organization, and comes on 14 DVDs. Minard notes that the quality is excellent and he ordered from amazon and the price was about $75.00. The DVD manufacturer is Echo Bridge Home Entertainment.
The Hopalong Cassidy/US Television/Sagebrush Entertainment organization initially released some Hopalong Cassidy double features on DVD which were done via Image Entertainment. These Image DVDs are now discontinued, but you can find used versions (however, the used prices are a tad expensive).
In the Summer of 2004, they partnered with Platinum Disc for more Hoppy DVDs. Each single DVD is less than $10.00 and has 5 films, and these are still available. You may want to check amazon.com as there are comments from people who have bought the DVDs including a full listing of the 5 films on each. Platinum Disc became part of Echo Bridge Home Entertainment in 2005.
On the left is the DVD cover from the Infinity Entertainment Group's twelve DVD set titled the Complete Hopalong Cassidy Television Collection. In addition to all 52 Hoppy TV episodes, the DVD set also includes ten Hopalong Cassidy features as well as the Starz Encore's Westerns Channel special Public Hero #1 which includes commentary by William Boyd's widow Grace Boyd.
Tommy and Kathy Hildreth at Comet Video recently acquired a nice 16mm Trucolor print of the full length (approximately 75 minute) version of one of Roy Roger's best, SPRINGTIME IN THE SIERRAS (Republic, 1947) which was directed by William Witney. Lots of superb action with Roy, Jane Frazee, Andy Devine and the Sons of the Pioneers battlin' Stephanie Bachelor and Roy Barcroft.
VCI Entertainment and Kit Parker Films have released a two DVD Big Iron Collection containing the half dozen Jimmy Shamrock Ellison and Russ Lucky Hayden westerns which were released though Lippert Pictures in 1950 and directed by Thomas Carr. The films are: FAST ON THE DRAW, COLORADO RANGER, HOSTILE COUNTRY, MARSHAL OF HELDORADO, WEST OF THE BRAZOS and CROOKED RIVER. The producer was Ron Ormond who was also involved in the late 1940s - early 1950s films starring Don Barry and Lash La Rue. To minimize costs, all six were filmed together over a month long period and later edited into six features. The same cast appears in all the films: the heroine is lovely Betty Adams (better known a few years later as Julie Adams); and baddies and support players include Raymond Hatton, Fuzzy Knight, Stanley Price, Stephen Carr, George Chesebro, Bud Osborne, John Bob Cason, Dennis Moore, and a very old looking Tom Tyler.
It's amazing that director Tommy Carr was able to keep things together and get these edited into some decent westerns. Carr (1907-1997) directed many of the Sunset Carson adventures at Republic, some Whip Wilson, Jimmy Wakely and Johnny Mack Brown Monograms, and then went on to helm early TV shows like SUPERMAN, RAWHIDE, WILD BILL HICKOK, more.
Nice job by VCI on the video restoration and mastering. You can order this two DVD set directly from VCI, and discount video sites like amazon have it for about $27.00 with free shipping. Got an e-mail from Byron Davidson and he bought the DVD at deepdiscount.com for $18.36 with free shipping. So check around for prices on any DVD.
While the Old Corral is about B westerns, many of us are also fans of the cliffhangers. VCI Entertainment has come out with the two Universal Green Hornet serials. And the digital mastering and restoration is superb.
Each comes on two DVDs. Also included on the DVDs are Green Hornet radio broadcasts along with extensive liner notes from author Martin Grams, Jr., who along with Old Time Radio expert Terry Salomonson, is writing a book on the Hornet which is due out in 2010.
You can order directly from VCI. Other video outlets also offer these serials, and amazon.com has them for about $25.00 each. Tom Goethe e-mailed - he picked up both GH serials at Fry's for about $20.00 each.
Radio historians Martin Grams, Jr. and Terry Salomonson have authored a super detailed history of the Green Hornet in radio, comics, movies and television, and the 800 page book is priced at around $30.00 plus postage. More about the book is at:
Back in 1979, there was a one hour color TV special that featured lots of television western heroes and performers. Titled When The West Was Fun, the show had 50 guests appearing live on the show. And there's lots of film clips.
Appearing in person were: Michael Ansara, Neville Brand , Pat Buttram, Iron Eyes Cody, Chuck Connors, Johnny Crawford, Ken Curtis, Milburn Stone, James Drury, Doug McClure, Glenn Ford, Alan Hale, Jr., Will Hutchins, Jack Kelly, Guy Madison, Jock Mahoney, Clayton Moore, Slim Pickens, John Russell, Peter Brown, Larry Storch, John Ireland, Barry Sullivan, Lee Van Cleef ... and many more familiar faces.
I recorded this show on my first VCR, a Quasar VHS machine (which still works). Alas, the videotape is no longer playable, and I was pleased to find this western reunion program out on DVD. As of August, 2011, you can find the DVD for about $10.00 at:
VCI Entertainment has released a four DVD set containing the 29 episodes from season one of DICK POWELL'S ZANE GREY THEATER TV show. Powell hosted the series which premiered in late 1956 on CBS and continued for five seasons. It was produced by Four Star Productions which was owned by Powell, Ida Lupino, David Niven and Charles Boyer. Each episode is a story unto itself and there's scores of familiar A and B film actors and actresses in the casts. Overall, a very good series and VCI did an excellent job with the DVD image and audio. And with the mix of storylines and performers, you won't get bored. Over the five season run of the show, several episodes wound up being spun off into their own TV series. Included in this season one DVD is Badge of Honor starring Robert Culp as Texas Ranger Hoby Gilman, and Culp continued that role in his 1957-1959 CBS series TRACKDOWN. Directing five of the season one episodes was John English (who paired up with William Witney to create some great Republic serials).
Sinister Cinema has a lot of westerns and I bought these a couple months back. On the left is the DVD cover for TEXAS TORNADO (1928), the only surviving FBO silent starring Tom Tyler and Frankie Darro. And for years, I've been looking for a nice quality version of the Ken Maynard COME ON, TARZAN, and the Sinister DVD-R is pretty good. You can order directly from Sinster. I ordered mine through amazon.com and these were about $8.50 each.
The six films are HELLGATE (with Sterling Hayden and Ward Bond), FANGS OF THE WILD (with Charles Chaplin, Jr. and Onslow Stevens), TRAIN TO TOMBSTONE (with Don Barry and Robert Lowery), the Sepiatone PANHANDLE (with Rod Cameron), OPERATION HAYLIFT (with Bill 'Kit Carson' Williams), and the Cinecolor WILDFIRE (with Bob Steele and Eddie Dean).
Many of the two-strip color films done in Cinecolor are pretty bad. WILDFIRE is gorgeous - probably the best Cinecolor video I've seen. Eddie Dean is a lawman and Steele's helper. Eddie gets to sing. And about six months later, Dean began his starring series for PRC.
BURN 'EM UP BARNES stars Frankie Darro along with Jack Mulhall and Lola Lane and is one of the better Mascots. The Alpha Video/oldies.com version (which came on two separately purchased DVDs, Volumes 1 and 2) is in pretty good shape.
On the right is the cover for THE DEVIL HORSE which stars Harry Carey Sr. and features young Frankie Darro as the wild boy who has been raised with a band of wild hosses. This comes on a single DVD and the quality is OK - not great and not bad. This serial features the stuntwork of Yakima Canutt where he holds on to the neck of Apache, the Devil Horse, and the animal tries to shake him off.
On the left is the DVD cover for three of the Duncan Renaldo Cisco adventures from Monogram and United Artists. The films are: THE CISCO KID RETURNS and IN OLD NEW MEXICO (featuring Martin Garralaga as Pancho) and THE GAY AMIGO (with Leo Carrillo as Pancho).
On the right is the multi DVD set containing six of the Gilbert Roland Cisco Kids which were released 1946-1947 by Monogram. The films are: THE GAY CAVALIER, SOUTH OF MONTEREY, BEAUTY AND THE BANDIT, RIDING THE CALIFORNIA TRAIL, ROBIN HOOD OF MONTEREY and KING OF THE BANDITS.
Bruce Love has also been buying multi DVD sets from Mill Creek Entertainment. On the right is a DVD cover for one of their 50 film collections (on 12 DVDs). On the left are DVD covers for two of their 100 film collections (on 24 DVDs).
A bit of caution when buying these. There are so many of these sets available that it does get confusing, and you don't want to get a bunch of duplicate films. At the Mill Creek website, they do list the film titles in each set, and clicking on a film title will tell you which sets contain that film. For example, the Roy Rogers HANDS ACROSS THE BORDER is included in the Roy Rogers 20 Movie Pack, The Way West collection, and The Guns of the West - 100 Movie Pack compilation
Several years ago, Image Entertainment digitally mastered the trio of Buster Crabbe/Flash Gordon serials onto DVD, and the result was stunning. At that time, each serial was in the $25.00-$35.00 range.
Thanks to Tom Goethe for sending me an e-mail reminder on this. Classic Media owns the rights to the Lone Ranger. In November, 2008, they released a beautiful THE LONE RANGER: 75TH ANNIVERSARY - SEASONS 1 AND 2 DVD set that contains all 78 episodes from Season 1 and 2. All have been digitally remastered and all star Clayton Moore and Jay Silverheels as the Lone Ranger and Tonto. There's 13 DVDs in the set - 12 DVDs are for the 78 TV shows and the 13th contains special features. Also included is a poster, trading cards, an 88-page souvenir booklet, more.
I got my copy of this wonderful set (which has a list price of about $120.00) for about $84.00 (includes free shipping) from amazon.com. While that's a fairly large pricetag, remember there are 13 DVDs in the set.
The Old Corral is about the B grade western. But you may be interested in this 4 DVD set of Errol Flynn Warners westerns, as the DVDs also contain a batch of the Warners western shorts. The Errol Flynn Westerns Collection includes MONTANA, ROCKY MOUNTAIN, SAN ANTONIO and VIRGINIA CITY features. Included are the following Robert Shayne Santa Fe Trail series shorts: OKLAHOMA OUTLAWS, WAGON WHEELS WEST, the lost/missing GUN TO GUN, ROARING GUNS, TRIAL BY TRIGGER, and FRONTIER DAYS. Also on the DVDs is the Dennis Moore short WELLS FARGO DAYS (originally titled THE MAN FROM TASCOSA).
This features a young Bob Bradbury, Jr. (before he became Bob Steele at FBO) along with a young Chief Yowlachie (as Chief Sitting Bull). This was churned out by Anthony J. Xydias' Sunset film production company circa 1927, and the director is Bob Steele's father, Robert North Bradbury. This DVD is about $18.00 from amazon.com.
On the right is the DVD cover of VCI Entertainment's new digital restoration of the serial THE PHANTOM EMPIRE (Mascot, 1935) which starred Gene Autry and featured Frankie Darro, Betsy King Ross and Smiley Burnette.
On the left and right are DVD covers of two of the John Wayne 1932-1933 series of oaters for Warners. In 2006, Warners released these on triple feature DVDs. In 2007 - in honor of Wayne's 100th birthday celebration - the six westerns were released as single feature DVDs. The eerie HAUNTED GOLD is the best of the bunch. These DVDs are available through many online video retailers.
Eric Stedman of the Serial Squadron worked long and hard to bring out the best quality in his restoration of the second Lone Ranger cliffhanger, THE LONE RANGER RIDES AGAIN. If you're not familiar with the issues on the two Lone Ranger serials - and the less than pristine quality of the available prints - take a gander at the Old Corral menu item Republic's Lone Ranger Serials. Part of Eric's restoration efforts included the removal of the Spanish sub-titles.
VCI Entertainment continues to do digital mastering and DVD releases of lots of serials. Below are DVD covers of some of their western and non-western cliffhangers. BATTLING WITH BUFFALO BILL (Tom Tyler) and WHITE EAGLE (Buck Jones) are 2008 releases. They've also digitally remastered and released Grant Withers in JUNGLE JIM, both the 1937 and 1945 versions of SECRET AGENT X-9, Johnny Mack Brown in FIGHTING WITH KIT CARSON and FLAMING FRONTIERS, Republic's KING OF THE ROYAL MOUNTED with Allan Lane, Dennis Moore in RAIDERS OF GHOST CITY, OVERLAND MAIL with Lon Chaney Jr., and Bill Kennedy in THE ROYAL MOUNTED RIDES AGAIN. Recent non-western releases include: JUNIOR G-MEN OF THE AIR, THE PHANTOM CREEPS, SCOUTS TO THE RESCUE, three DICK TRACY cliffhangers, Ruth Roman as the JUNGLE QUEEN, and the two TAILSPIN TOMMY serials.
On the left and right are DVD covers from two of the beautiful digital restorations of Gene Autry's features and TV series. Quality is superb on these DVDs from Image Entertainment - best you can find on Gene's films. The TV show DVDs include four complete episodes and some extras. The official Gene Autry website lists the available VHS and DVDs of Gene's films, including the Republics and Columbias that have been remastered. These are available through the Autry website as well as many online DVD vendors.
Tom Goethe sent an e-mail about various TV western DVD box sets from Timeless Video/Timeless Media Group. Included are THE TALL MAN with Barry Sullivan and Clu Gulager, TATE with David McLean, CIMARRON CITY with George Montgomery, THE RESTLESS GUN with John Payne, LAREDO with Neville Brand, RIVERBOAT with Darren McGavin and Burt Reynolds, THE LIFE AND LEGEND OF WYATT EARP with Hugh O'Brian, BRANDED with Chuck Connors, THE GUNS OF WILL SONNETT with Walter Brennan ... as well as DVDs on THE LONE RANGER and CISCO KID programs. Tom bought his DVDs at Fry's but mentioned that amazon also has them.
ZORRO'S FIGHTING LEGION (Republic, 1939) is among Republic's best and stars Reed Hadley. ZORRO RIDES AGAIN (Republic, 1937) has melodious John Carroll in the lead versus Noah Beery, Sr. and Richard Dick Alexander, and this serial is one of my favorites. ZORRO'S BLACK WHIP (Republic, 1944) stars lovely Linda Stirling.
Kit Parker Films and VCI Entertainment have a three DVD set containing six of the Lippert westerns from circa 1950. The films are: THE GREAT JESSE JAMES RAID (with Willard Parker), RENEGADE GIRL (with Ann Savage), RETURN OF JESSE JAMES (with John Ireland), GUNFIRE (with Don Barry), DALTON GANG (with Don Barry), and I SHOT BILLY THE KID (with Don Barry).
One of the several DVDs authorized by the Roy Rogers and Dale Evans organization is the Cinecolor TRAIL OF ROBIN HOOD. Sadly, this is the 1988 Happy Trails Theater version - not the full length version - and is from Goodtimes Video. Roy and Dale do the introduction, and their Happy Trails Theater guests include Iron Eyes Cody and Penny Edwards.
TRAIL OF ROBIN HOOD (Republic, 1950) was released in December, 1950, and in keeping with the Holiday season, the plot has baddies stealing Christmas trees from Jack Holt's tree farm. Roy is helped by a bunch of helpers and guest stars: Rex Allen, Allan 'Rocky' Lane, Monte Hale, Gordon Jones (who was Roy's sidekick at that time), Kermit Maynard, Tom Tyler, Ray 'Crash' Corrigan, Tom Keene, William Farnum, George Chesebro, and Foy Willing and the Riders of the Purple Sage. TRAIL OF ROBIN HOOD was the last of Roy's Trucolor westerns, and he did five more starring films before exiting Republic to concentrate on his TV series. The DVD includes several nice extras including a Roy/Dale museum tour, a lengthy memories piece about Roy's sidekicks, more.
Alpha Video/oldies.com specializes in B movies and serials, and most are public domain. They have a ton of westerns and the price is about $5.00 per DVD. The quality does vary from poor to quite good, depending on the source print. Above and below are covers of a half dozen of their western DVDs.
Tom Goethe sent me an e-mail about a series of DVDs called Zane Grey Western Classics. Lions Gate Entertainment has partnered with the Zane Grey organization, and brought out a batch of (primarily) B-westerns that were based on Zane Grey novels. Cover art for the James Warren CODE OF THE WEST and Tim Holt UNDER THE TONTO RIM are shown on the left.
In addition to Warren and Holt RKO films, there's: Gary Cooper in FIGHTING CARAVANS (Paramount, 1931); Randolph Scott in WAGON WHEELS (Paramount, 1934); Buster Crabbe in THE ARIZONA RAIDERS (Paramount, 1936); Tim Holt in THUNDER MOUNTAIN (RKO, 1947); Robert Mitchum in NEVADA (RKO, 1944) and WEST OF THE PECOS (RKO, 1945). You can find individual DVDs for less than $9.00 and there are some four film box sets for about $25.00.
VCI Entertainment's Johnny Mack Brown collection includes BAD MAN FROM RED BUTTE (Universal, 1940) which features Bob Baker and Fuzzy Knight, and RAWHIDE RANGERS (Universal, 1941). In RED BUTTE, Brown has a dual role as twin brothers, one good, one bad. Anne Gwynne is the heroine. in RAWHIDE, JMB seeks revenge on the killer of his brother. Kathryn Adams and Nell O' Day portray sisters.
VCI's Roy Rogers Collection includes BELLS OF SAN ANGELO and UNDER CALIFORNIA STARS, both in Trucolor and both in uncut (long) versions. SAN ANGELO is one of my favorite oaters, and includes the brutal fight between Roy and stuntman Dave Sharpe (who portrays cantankerous, just plain mean Gus Ulrich).
Silent oaters include adventures starring Jack Perrin, Hoot Gibson, Jack Hoxie, Bob Custer, Bill Patton, Neal Hart, Fred Thomson, Tom Mix, and others as well as animal stars Rin Tin Tin and Rex, the Wonder Horse. For Yakima Canutt fans, Grapevine has a couple of his silent starring westerns. And they even have some silent starring films of Edmund Cobb who became a prolific sound era baddie and support player.
It was great to see THE ADVENTURES OF RED RYDER serial in DVD format (I have the Nostalgia Merchant tape of this from 25 years ago). And hitting the pause button to try to determine faces of the supporting players was great also - the freeze frames were clear and it was easy to spot Dave Sharpe stunting for Don Barry. RR is definitely one of the top western themed serials of all time.
On the left is one example of VCI's RR double and triple features. Their DVD double feature #2 has Allan Lane as Red Ryder and Bobby Blake as Little Beaver in STAGECOACH TO DENVER and VIGILANTES OF BOOMTOWN. STAGECOACH has Roy Barcroft as the brains heavy and a meaty role for Peggy Stewart as the cigarello-smoking good/bad girl named Beautiful. VIGILANTES is the story of the fight between Jim Corbett (George Turner, future lead in Republic's 1947 serial, SON OF ZORRO) and Bob Fitzsimmons (John Dehner). Included is a lengthy interview with Peggy Stewart in which she fondly remembers Billy Elliott, Mickey 'Sunset' Carson, her ex-hubby Don Barry ... the toupees worn by the Republic leading men ... and when she started calling Allan Lane bubba butt (or is it bubble butt).
Each contains two DVDs with one film and some extras on each. In Video #1, Eddie Dean stars in TUMBLEWEED TRAIL (PRC, 1946) with the gorgeous Shirley Patterson (Shawn Smith), and Dean does a dual role in THE TIOGA KID (PRC, 1948). In Video #2, Lash LaRue and Al 'Fuzzy' St. John star in STAGE TO MESA CITY (PRC, 1947) which is paired up with Eddie Dean's THE HAWK OF POWDER RIVER (PRC, 1947). HAWK has a meaty role for pretty Jennifer Holt, who portrays 'The Hawk', the leader of the outlaw band.
Back in the ol' days, ye Old Corral webmaster owned many of the Dean and LaRue films. All had lots of splices, lots of lines, and noisy soundtracks - because the 16mm prints were well-used and abused rental library and TV release prints. Kudos to The Video Kart, Ltd. - they've digitally mastered from the best available 16mm and 35mm material - no splices, no lines, and the soundtrack has been cleaned up. The price is about $9.00.
Videokart has also released Dean's DRIFTIN' RIVER paired with Bob Steele in THUNDER TOWN, and Dean's BLACK HILLS and COLORADO SERENADE. The Cinecolor COLORADO SERENADE is a good 'un and co-stars stunt wizard Dave Sharpe (and there's two very brief interludes of Sharpe doing his gun flippin' and twirlin' routine, including a flip of his six-shooter over the shoulder). THUNDER TOWN is among the last of Bob Steele's starring roles and he sports a moustache.
Artisan released the Tom Tyler ADVENTURES OF CAPTAIN MARVEL serial on DVD in late 2003. Artisan became part of Lions Gate Entertainment, and the serial is still available direct from Lions Gate or through online sellers including amazon.
At your local dollar store or drug store or whatever, there is generally a DVD and VHS tape bargain bin of public domain films and cartoons which sell for a buck or two. Included are some John Wayne Lone Star westerns, the Superman cartoons, etc. Some of these tapes and DVDs aren't bad ... but many are terrible quality.
I got lucky with this $1.00 DVD on the left which has a pair of Eddie Dean PRC oaters, HAWK OF POWDER RIVER and BLACK HILLS. Quality was reasonably good on this double-sided DVD. The DVD hub ring and the back of the DVD cover listed this as a Treasure Box Collection.
If you click on a link below, be aware that the Old Corral is NOT part of any money-making 'associates' or 'referral' programs with click-thru icons that take you to websites to purchase videos or whatever. And none of these companies or individuals are sponsors or pay to have a link included below.
There are lots more videotape suppliers which you can find via Internet Search Engines and the like. And don't forget that you may be able to purchase/order some videos through your local video rental store. Lastly, don't forget to check your local library which may have some westerns and serials for you to view.
I don't have any way to identify and keep track of the quality, price and such on the thousands of videotapes, DVDs, and DVD-Rs that are available from the sources listed below. Nor can I keep track of their service, response and prices. There's one general rule - do not expect a 60 year old western or serial to be in the same shape as a new movie. Remember also that some of these old westerns and cliffhangers are in poor shape due to the age and condition of the source prints used in creating the master (and a good example of poor quality source prints are the two Lone Ranger serials of the late 1930s).
Additionally, I'm not trying to create a massive list of every videotape supplier that has a website address or e-mail. Nor am I trying to keep track of every western and serial DVD that gets released. There's a fairly large group of Old Corral regulars and contributors and we regularly communicate with each other. I will gladly add additional video links if the recommendations come from those folks. The reverse is also true - if I hear from some of the regulars/contributors about problems with one of the video suppliers below, I will probably remove them from the list.
The South Carolina ETV are selling DVDs of Sunset Carson's Six-Gun Heroes PBS TV series. But the DVDs are very expensive - as of April, 2012, they were $34.95. The following link will take you to their DVD store. In the top left search box, type in 'Six-Gun Heroes' and run the search:
One of the first places to check for a videotape, Laserdisc, DVD or films is the eBay auction website (especially useful in locating movies which are no longer offered/discontinued by the commercial vendors). This link will take you to the eBay DVDs and Movies page:
Kit Parker Films licenses their film titles (from Robert L. Lippert, Supreme, Weiss Brothers-Artclass) to companies that produce DVDs for the commercial/home market including VCI Entertainment and Criterion Collection. More info, including their extensive film catalog, is at:
Ron McKnight sent a July, 2005 e-mail. He ordered the 18 DVD Kirby Grant SKY KING TV series collection and was satisfied with the quality. The box set includes all 72 episodes which were digitally mastered from the original film reels in the correct order as they were broadcast on TV. There is also a 132 page book about the Sky King series and performers. The box set runs about $250.00 plus shipping and you can find more info and ordering details at:
The Hopalong Cassidy/US Television/Sagebrush Entertainment organization has restored, full length Hoppy films, Hoppy TV shows, and some of the Republic film library. The initial batch of 8 Hoppy DVD double-features were done through Image Entertainment. The Hoppy website homepage is at:
But as of December, 2006, it looks like the Hoppy DVDs are being produced by Echo Bridge Home Entertainment (which acquired or merged with Platinum in 2005). The following link will take you to the Echo Bridge film and TV westerns page:
One of the first places to check for 8mm/16mm/35mm films is the eBay auction website. This link will take you to the films webpage (various formats including VHS, Laserdisc, DVD and films). Click on films:
There are several movie databases available on the Internet. The main issue is that they are generally updated by folks like you or I, thus some of the data may be inaccurate or incomplete. But if you have a question about a movie title or a person associated with films, you should check these websites:
For those of you who are not in the U.S., you need to be aware of the different videotape/television standards that are utilized throughout the world - NTSC is the U.S. Standard, but PAL and SECAM are standards used in many other countries. Thus, a VHS tape that you buy in the U.S. will be NTSC, and can NOT be played on a VHS machine that is PAL format. You can read more about this at:
). These are NOT the standard pressed video DVDs that you rent at the neighborhood video store. These are recordable DVDs that are made via a personal computer. Most newer DVD players can play these. However, older DVD players may have a problem. If you have a reasonably new PC with a built-in DVD player, DVD-R should play OK on your monitor screen ... or through the PC and onto a TV if you have that capability. If you're confused or unsure about DVD-R capabilities, check the manuals that came with your PC or DVD player ... or find the website of the manufacturer of your PC or DVD player and check there.