Ultimos Posts
---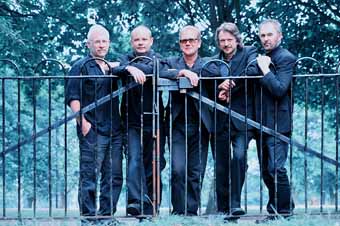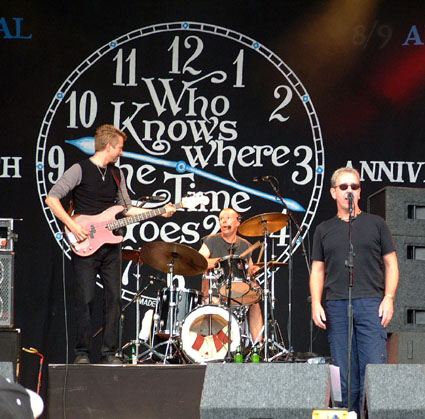 Descripcion:
If you haven't read my review of Meet You There now might be the oppportune time to do so. At the same time, however, I'd like to state that the Deserters is the prime starting point for anyone who has never heard of the Oysterband. I didn't start here however, but after years of being a fan I finally found that 1992 was indeed a good year for the music industry because of this sole album.
Deserters, as the title implies, is a very political album (as are most Oyster albums) and tends to lean farther away from the folk-celtic influence here. Not to say it doesn't exist...it does, just not as highly concentrated as Deep Dark Ocean or Rise Above. Meet You There is seen in VERY small portions 16 years before its time, and I think all those who listen to the Oysters will draw a massive conclusion that the Oysters, though they evolved, have virtually remained the same while taking a small trip out to left field in turn to return during the last three or so years!
Deserters offers many hard hitting numbers: Elena's Shoes (where she died instead of looking like a loser...although I know this isn't the true meaning, it's hidden under piles of lyrical genius) and All That Way For This ring some bells to me. All That Way is possibly the best number on the album. I find the most provacative number to be the title track, however. The Deserter is really well done, with a very slow unim pressive verse followed by inspiring ethereal folk-rock at the chorus, and a charge to get yourself a heartbeat so you'll listen to the ones who promote peace (which is a worthy charge mind you!).
Deserters hits a few low points, with the semi-mediocre Angels of the River is one that has yet to grow on me (similarly to Holy Bandit's Look For You). Diamond For a Dime is an interesting take, really, and sounds the most like that era of mainstream rock in my opinion. It has its moments of greatness, once again in the chorus, and even sounds a bit like Bon Jovi's I'm a Cowboy in subtle moments.
Never Left and We Could Leave Right Now carry the same theme as the entire album's Deserter type feel. They're not ignorable, but then again, I don't feel they're as stand out as the album truest gem: Granite Years.
Granite Years takes celtic music and adds a rollicking rock beat to it. The lyrics rock, the tune is phenomenal, and I don't have to sit back and ponder the message like I did Deserters. It's feel good, british drinking music fun. It's alos a mainstay in their live show to this day (along with When I'm Up).
Ship Sets Sail follows the very typical and lovely Oyster tradition. It's what probablu inspired Deep Dark Ocean in 1997, no doubt, and this song is a big keeper when it's all said and done. Memorable, reminiscent, and unpolitical.
Fiddle or a Gun ends the peace-monger tribute album, as subtle as it is, it's still there. I like this song a lot and it's a perfect number to send the final message of peace out to the masses.
A very good starting point for those not used to the Oysterband and definitely a favourite for those who know the band well. Doesn't take long to start liking them, and this may just usher you into the addiction a lot faster than you expected!